Choosing the Dog That's Right for You
The Good, the Bad, and the Furry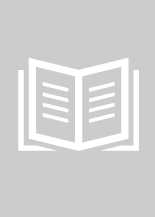 Print
---
Item Details
Searching for more content…
What's the perfect dog for you? It depends on your lifestyle. Are you a couch potato or an athlete? A city slicker or a suburbanite? Do you suffer from allergies? Are you paranoid about security? With The Good, the Bad, and the Furry, author Sam Stall offers the inside poop on the world s most popular breeds and describes which ones are right for you. Stall has consulted with dozens of breed rescue groups to learn the best and worst perks, quirks, and personality traits of more than 100 different dogs. You'll learn that, contrary to what you see on Frasier, Jack Russell terriers make terrible apartment dogs (they have tremendous energy and need plenty of open space to burn it off). A much better choice for apartment dwellers is the Greyhound. (Sure, they can outrun virtually anything on four legs, but they're also content to spend all afternoon lounging on the couch.)
Title:
Choosing the dog that's right for you
the good, the bad, and the furry

Published:
New York : Metro Books, 2008, c2005.
Characteristics:
197 p. :,ill. ;,22 cm.
Contents:
Foreword
Oh great, another breed guide
Story of man's best friend and how he came to be that way
Unbelievable histories of purebreds and why they are, in many cases, unbelievable
Bring on the purebreds
Which dog is right for me?
Where can I get one?
Finding a good set of genes
Training
Meet the breeds: How to use the listings
How to use the icons
Affenpinscher
Afghan Hound
Airedale Terrier
Akita
Alaskan Malamute
American Foxhound
American Staffordshire Terrier
Australian Cattle Dog
Basenji
Basset Hound
Beagle
Bearded Collie
Bedlington Terrier
Bernese Mountain Dog
Bichon Frise
Bloodhound
Border Collie
Border Terrier
Borzoi
Boston Terrier
Bouvier des Flandres
Boxer
Boykin Spaniel
Briard
Brittany (Spaniel)
Brussels Griffon
Bulldog (English)
Bulldog (French)
Bullmastiff
Bull Terrier
Bull Terrier (Miniature)
Cairn Terrier
Cavalier King Charles Spaniel
Chesapeake Bay Retriever
Chihuahua
Chinese Crested
Chinese Shar-Pei
Chow Chow
Cocker Spaniel
Collie
Dachshund
Dalmatian
Dandie Dinmont Terrier
Doberman Pinscher
Dogo Argentino
Dogue de Bordeaux
Fox Terrier
German Shepherd
Golden Retriever
Gordon Setter
Great Dane
Great Pyrenees
Greater Swiss Mountain Dog
Greyhound
Harrier
Irish Setter
Irish Terrier
Irish Wolfhound
Italian Greyhound
Jack Russell Terrier
Keeshond
Kerry Blue Terrier
Komondor
Kuvasz
Labrador Retriever
Lhasa Apso
Maltese
Mastiff
Mexican Hairless
Miniature Pinscher
Neapolitan Mastiff
Newfoundland
Norfolk/Norwich Terriers
Old English Sheepdog
Papillon
Pekingese
Pomeranian
Poodle (Standard)
Poodle (Miniature)
Poodle (Toy)
Pug
Puli
Rhodesian Ridgeback
Rottweiler
Saint Bernard
Saluki
Samoyed
Schipperke
Schnauzer (Standard)
Schnauzer (Giant)
Schnauzer (Miniature)
Scottish Deerhound
Scottish Terrier
Shetland Sheepdog (Sheltie)
Shih Tzu
Siberian Husky
Spinone Italiano
Staffordshire Bull Terrier
Tibetan Spaniel
Vizsla
Weimaraner
Welsh Corgi
West Highland White Terrier
Whippet
Yorkshire Terrier
Appendix: Breed organizations
Index by category
Index by lifestyle
Acknowledgments.
Summary:
What's the perfect dog for you? It depends on your lifestyle. Are you a couch potato or an athlete? A city slicker or a suburbanite? Do you suffer from allergies? Are you paranoid about security? With The Good, the Bad, and the Furry, author Sam Stall offers the inside poop on the world s most popular breeds and describes which ones are right for you. Stall has consulted with dozens of breed rescue groups to learn the best and worst perks, quirks, and personality traits of more than 100 different dogs. You'll learn that, contrary to what you see on Frasier, Jack Russell terriers make terrible apartment dogs (they have tremendous energy and need plenty of open space to burn it off). A much better choice for apartment dwellers is the Greyhound. (Sure, they can outrun virtually anything on four legs, but they're also content to spend all afternoon lounging on the couch.)

ISBN:
1435111532
9781435111530

Branch Call Number:
636.7088 STA
Statement of Responsibility:
by Sam Stall ; foreword by Edwin J. Sayres
Subject Headings:
Dog breeds. Dogs Selection. Dogs.
Topical Term:
Dog breeds.
Dogs
Dogs.

MARC Display&raquo

Find it at DBRL

Loading...